World Book Night – cheers!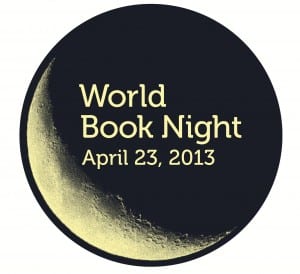 Tomorrow is World Book Night, the annual celebration of books and reading that seeks to share the passion for literature with those who don't regularly read.
It's a damn fine cause and there are some great books on the list this year across a broad range of genres, full list here. There are events going on up and down the country but, if you don't have one local to you (events map here), I suggest you settle down at home, turn on your computer and pour yourself a refreshing G&T. For WBN have teamed up with author Damian Barr and Hendricks Gin for a live streamed event starting at 19.30 tomorrow exploring the tipples of the great and good of literature. As Damian says, "A Genteel Tipple Through Gin in Literature will be a delightful evening of drinking and thinking; a curious cocktail of writers and writings for all the world to log on and enjoy."
Make mine a double.
Lesley Crooks, Sales & Digital Manager