I'd heard about Word on the Water – the London Bookbarge bringing you a great selection of second-hand books to buy – long before I saw them. The barge travels along the canal, which runs from west London to Hackney and east London – and so finding them isn't always easy (although if you are more organised than me, you can find out their location via their Facebook/Twitter). I was excited to finally lay eyes on them this week, during my cycle to work.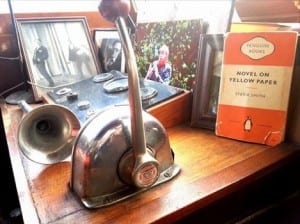 John Privett and Paddy Screech started this floating bookshop in 2011, determined to buck the trend towards the disappearance of small independent booksellers from the UK's streets, during the recession.
And it's more than just a bookshop- it's also a floating exhibition of curiosities ranging from clocks to vintage motor bikes. See below…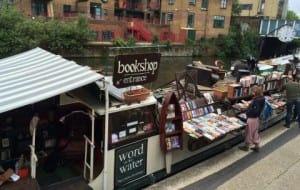 Word on the Water opens every afternoon and evening on the Regent's Canal, which runs through Camden, Islington and Hackney.