I spotted this article, discussing the lack of animals in adult fiction, on BookRiot, today. It's an interesting time to stumble upon it, as we're gearing up for the publication of the first in Mandy Morton's delightful The No. 2 Feline Detective Series, next month.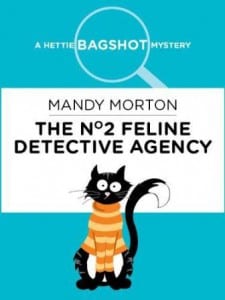 Following in the tradition of Watership Down, Black Beauty and the author's favourite, Wind in the Willows, Mandy Morton's The No. 2 Feline Detective Agency (all puns intended) is a charming and witty story, told from the point of view of animals. Featuring two of our favourite things – cats and mysteries – this book's a surefire winner!
The BookRiot article reminds us that often, 'we do want to be swept away, but into the animal's world, instead of convincing ourselves that the animal belongs in ours'. This is easily done in No. 2 Feline; we're fully submerged in cat-world, with not a human in sight! PD James describes Morton's books as 'original and intriguing… a world without people which cat lovers will enter and enjoy'. Give them a go for yourself!
Kathryn, Publicist