Whose Line is it Anyway? LIVE!
This year is proving itself to be full of delightful arts-related news. First, it was announced that a sequel of To Kill a Mockingbird has been discovered and will be published in July (yes, I have already pre-ordered my copy), and now my dreams have come true: Whose Line is it Anyway?, a hilarious improvisational show with series both in the UK (1988-1999) and the US (1998-2007), and the inspiration behind more recent comedy programmes such as Fast and Loose, is coming to London. Live. On stage. To say I'm excited would be only a slight understatement…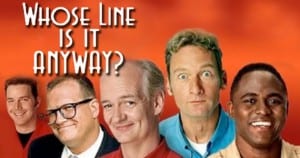 Although its heyday has long passed (even Dave no longer screen omnibus-style reruns of the show, much to my disappointment) the show ran for a total of 11 series in the US and 10 in the UK. Some of the show's top performers (Colin Mochrie, Ryan Stiles and Wayne Brady) overlap between the two versions and many well-known comics, including Caroline Quentin and Paul Merton, have featured over the years.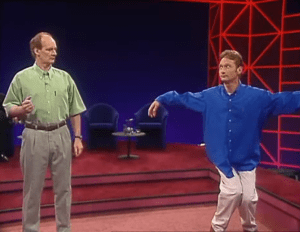 Unfortunately this live version is only showing for a limited run (20th June-5th July inclusive) but is guaranteed to be a sell-out event. With the chance to see Greg Proops and Colin Mochrie (hands-down my favourite Canadian man) among other regular performers, if you're lucky enough to get a ticket, you're in for a wild night.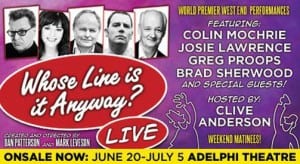 If there are any left by the time this is posted, tickets can be bought at: http://www.ticketmaster.co.uk/Whose-Line-Is-It-Anyway-tickets/artist/980494