CrimeFest Bristol: A Roundup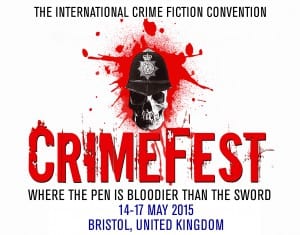 Susie and I have just returned from a trip to Bristol, for this year's CrimeFest. It was a weekend of celebration as Catherine Aird was announced as the recipient of this year's lifetime achievement, 'Diamond Dagger Award', and L C Tyler collected the Goldsboro Last Laugh Award, for Elsie and Elthered mystery, Crooked Herring.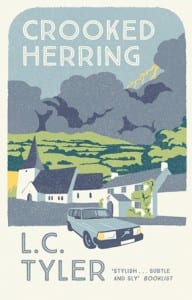 There were also excellent panels from many A&B authors, including Emily Winslow, Helen Cadbury, Martin Edwards, Laurie R King and Aline Templeton – to name but a few. It was a lovely and rare opportunity to see so many of our authors under one roof!
If you couldn't make it to this year's event, we took some photos for you. Please see below. And keep an eye on the CrimeFest website for details of how to attend next year.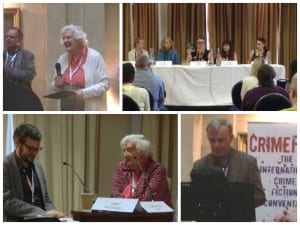 Kathryn, Publicist