Who Do You Think You Are?
On Saturday I visited one of my favourite cultural spots in Central London: The National Portrait Gallery. I went with a friend to check out the Elizabeth I and Her People exhibition and would recommend it highly. There were of course a range of striking portraits of Elizabeth, many that I weren't familiar with, made even more so by the thought that the now relatively muted dusky pink of one likeness would originally have been a blazing scarlet. I would have liked to see the portrait that sits as the frontispiece to Young Bess.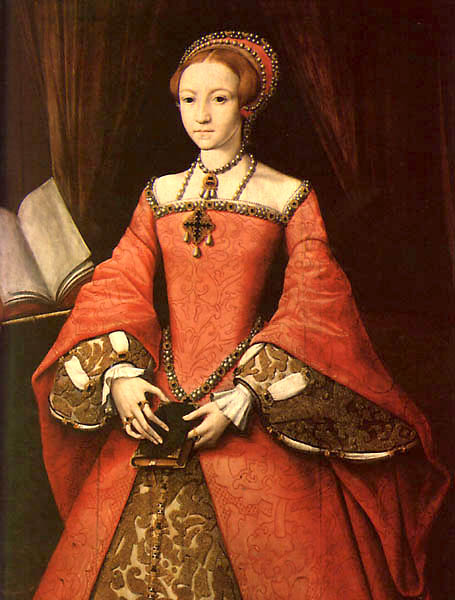 The one of Elizabeth as a young woman, a watchful and studious young woman with her finger keeping her place in her current read, but I didn't feel its lack. The main thrust of the exhibition was to give a snapshot of all the bustling and diverse subjects of Elizabeth's reign: from courtiers and soldiers, fragile looking children (and their pets) to brewers. It was a group of family portraits of a brewing family that I particularly enjoyed, the son choosing to copy the composition of his father's portrait almost to the stroke some twenty or so years later, and between the two, a serene image of the wife and mother who put me in mind of Francesca Annis.
When we had completed the tour my friend and I stumbled upon another, much more contemporary exhibition. We were about to pass a room when a painting caught my eye and I thought, That looks a lot like Malala Yousafzai. It turned out that it was, part of the exhibition of portraitist Jonathan Yeo's work which included many famous faces. I 'treated' myself to a postcard of the Malala or Girl Reading portrait in the NPG shop, and while it doesn't do justice to the absolutely gorgeous mother of pearl richness of the original, I got my girl reading image after all.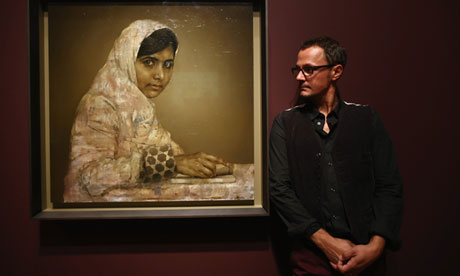 It now has pride of place on my desk.
If you're planning on going to see the Elizabeth I exhibition you might like to combine it with one of the free talks scheduled, for instance Elizabethan's Undressed this Friday 25th.
Or if you can't make it, you can discover your inner Elizabethan in this interactive game.
Lesley Crooks, Sales & Digital Manager