Bookish gifts for the literary-afflicted…
Yesterday, a friend of mine told me gleefully that she had gone to Lidle for her first yearly haul of German Christmas gingerbread. This reminded me that the time in nigh to start thinking about Christmas presents in order to avoid the panicked run to random department stores the week before. Which brings me to question what to get my friend, who is not only addicted to German gingerbread but, like most of us here, to books as well.
Now, finding presents for readers can be tough – do you risk buying them the latest release by an author they love…only to find out they already have it? Or opt to inspire them with a novel by an author they are unfamiliar with…only to find out they hate it? A simple answer is to give them 'something else.' However, this 'something else' does not have to be completely unrelated to books.  Here's some inspiration for those who have book-addicted friends and find themselves overwhelmed by the task of finding gifts for them…
For the technologically inclined, various e-Book readers come to mind; there are lots of different brands, with plenty of additional functions to choose from. For the book and sports-enthusiasts, you could opt for the smart phone armband – I thought about it for listening to audio-books while running (swimmers will have to wait for another wave of technological advancement, I'm afraid).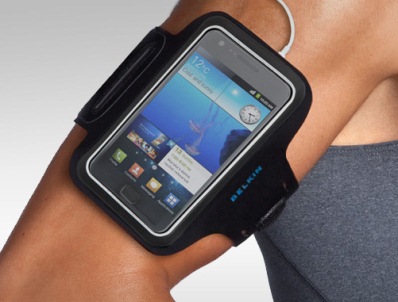 If the reader in question loves atmosphere and reads thrillers in the dark with just a tiny light on, a clip-on book light might be an idea. Lighted reading glasses do the job as well and are also useful for those with less than perfect eyesight. Speaking of – if you've heard your mum or perhaps your granddad complain about their pinching reading glasses, a magnifier sheet might help.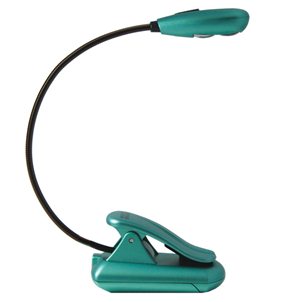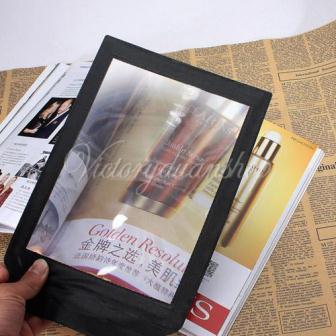 My personal favourite book-gadget is the plexiglass paperweight 'book on book'. I often find myself wanting to eat and read at the same time and this would not only keep my hands free and the book open, but also the pages protected. Quite nifty and also handy for cookbooks.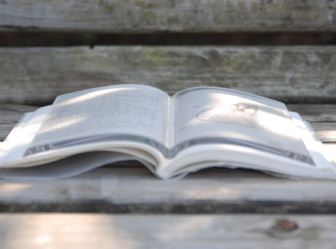 If none of these ideas work for you, there are still all kinds of book ends and book stands to choose from. So, there is no reason to despair over gifts for the literary-afflicted, and hopefully, you can look forward to the final months of the year a little more relaxed now.
Anyone else have some clever bookish gift ideas?
Leah Stolzenburg, currently doing working experience at A&B