The app-loving literary public has been spoiled of late, in my opinion.  The Waste Land app in particular has made me very jealous of Faber & Faber's archives and ingenuity. And then at the recent London book fair one of the few seminars I managed to get to was titled 'What's App? The Relevance of the App World to Publishers'. The speakers gave a preview of apps including an impressive rendering of Shakespeare's sonnets (a collaboration between Touch Press, Faber, Illuminations and The Arden Shakespeare) and The Royal Collection's Leonardo da Vinci: Anatomy app, tied in with an ex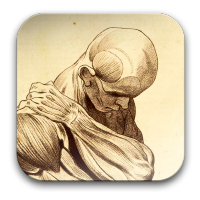 hibition on the same subject. I've also been checking out Profile's Frankenstein app. Rewritten and resituated in Revolutionary Paris, the reader stumbles upon Mary Shelley's medical prodigy and in a choose your own adventure style, can direct the flow of the conversation as Frankenstein picks out guillotined heads like a grisly mechanic searching for spare parts.
All of these work in often exceptional ways to involve the reader, getting close to that 'immersive' reading experience that gets bandied about a lot. But I'm pleased to report that a hardback tome has been doing the same job, I've been just as immersed this past week with a library copy of Claire Tomalin's Charles Dickens: A Life. And boy, that weighs a great deal more than my iPhone.
Lesley-Anne Crooks, Sales & Digital Manager