What great women are on your bookshelves?
I was prompted by some discussion on twitter last week to think about who, not what, I'm reading. At the moment that's Simon Garfield and his To the Letter, as well as Chinua Achebe's Things Fall Apart. While I wouldn't have said that I read more male than female writers, there's been much discussion online about the gender imbalance in the world of review.
According to this Buzzfeed article on the topic, in 2012 top publications like The New York Times Review of Books and The TLS, less than a quarter of reviews were for works written by women. Which is shocking, really, when you think about it.
Writer and artist Joanna Walsh helped spark off the debate by designing this series of bookmarks  – gorgeous, aren't they?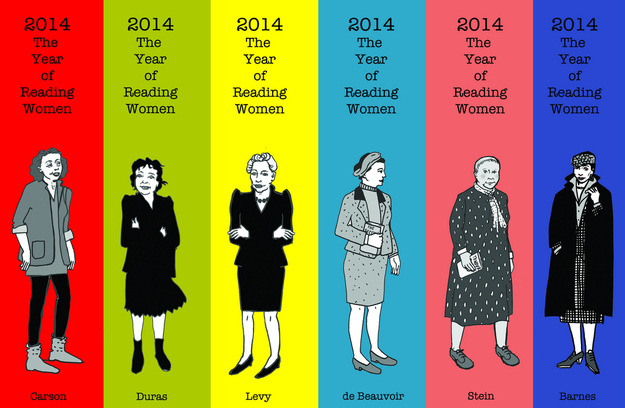 And after much thought, scratching of head and consultation of goodreads history, the following are my (probably far from exhausted) #readwomen2014 recommendation list.
Hilary Mantel, Elizabeth Jane Howard, Maggie O'Farrell, Margaret Atwood and far from least, Jane Austen.
I'll spare you and the authors my doodles.
Who would you champion?
Lesley Crooks, Sales & Digital Manager