Wednesday Cover Story: Under the Covers
In April we have a title coming out that is sure to put a little 'spring' in your step: Writing the Garden: A Literary Conversation Across Two Centuries. The author is Elizabeth Barlow Rogers, the first person to hold the title of Central Park Administrator in New York who now writes history of landscape design and the cultural meaning of place.
Writing the Garden is a book that collects together what gardeners, most of the pottering-around not professional variety, had to say about the art of gardening. And the array of contributors takes in Jean-Jacques Rousseau to Edith Wharton and Vita Sackville-West. I've already earmarked a copy for my dad this Father's Day.
Christina's not inconsiderable design brief was to make the book a thoroughly covetable, pick-up-able, gift-able hardback. We considered following the lead of the American publishers David Godine and finding a suitable sylvan image for the front cover, but then we looked at what was underneath their dust jacket and discovered an eye-catching botanic print. This inspired the search for a stylised wallpaper design of our own, and here it is below right alongside the US edition.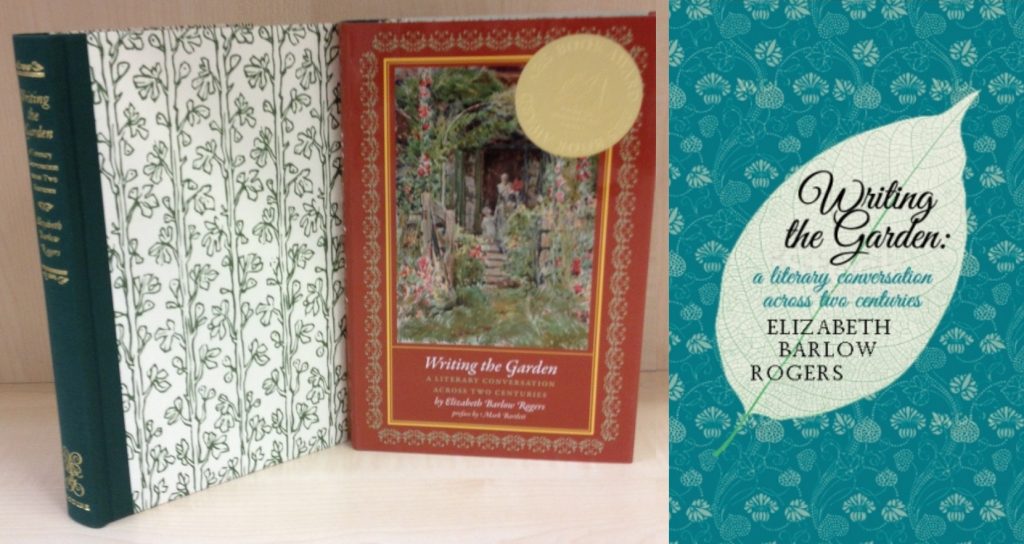 I think the delicate leaf is the icing on the cake, what do you think?
Lesley Crooks, Digital & Online Marketing Manager