Last week I became an auntie for the very first time to a beautiful little girl called Rowan. With a new member of the family comes lots of things to look forward to: cute baby clothing, learning first words, birthdays and many more. But something I'm really looking forward to is story time. I can't wait to dig out my old children's books and pass them on. At my parent's house over Christmas, I managed to find a few buried treasures that took me back to my own childhood.
I always remember Biff, Chip and Kipper as they went on various adventures in The Magic Key: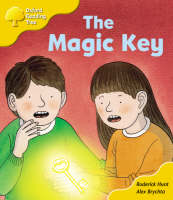 Another book I found, which I'd completely forgotten about over the years, was Sophie's Adventures by Dick King-Smith. I think I was quite inclined towards the books since the protagonist and I shared the same name. But nonetheless when I found this book at the bottom of the box, I couldn't help but smile. That one is definitely going on Rowan's to-read pile!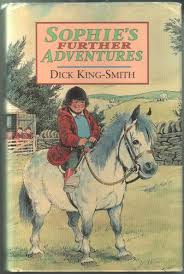 Sophie Robinson, Editorial Administrator