Wednesday Cover Story: The Affair of the Bloodstained Egg Cosy
As you can see on the right there, Georgina's current read is A Handful of Dust, by Evelyn Waugh. Unlike our erudite Editorial Administrator, who, if you haven't noticed yet, likes her classics, I can't say I'm drawn to reading the book. But, I am drawn to the cover.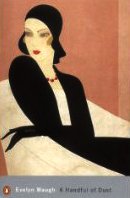 Probably because it reminded me somewhat of the cover to The Affair of the Bloodstained Egg-Cosy, by James Anderson – which I simply adore.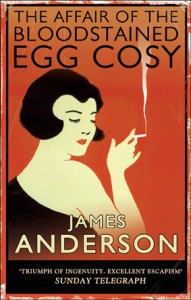 In fact, this is probably one of our most-praised covers. From authors to readers to literary agents (the latest being, agent Teresa Chris who came by a few weeks ago and professed her love for this cover – and indeed the whole look for the Affair of… Trilogy).
This simple, vintage image of the woman of high-society works so well for James Anderson's country house mysteries that we've chosen to use it for the cover of The Affair of…Omnibus (with the added bonus that I particularly love the colours on this edition).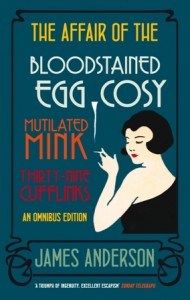 Of the three images used for the trilogy, the woman is the most striking – would you agree? – and perhaps it will too become something of a classic.
Chiara Priorelli, Publicity & Online Marketing Manager
Want to flag up a cover for our Wednesday Cover Story? Write to chiara@allisonandbusby.com with your thoughts