What a great idea. To tie in the with centenary of Rudyard Kipling's classic Just So Stories, Beautiful Books have recently published a companion piece titled Just When Stories.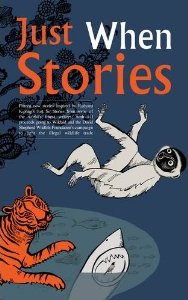 With a raft of contributions from the likes of William Boyd, Hanif Kureishi and Michael Morpurgo the idea is to highlight the plight of many of the now endangered creatures. Three to four of the animals which featured in the original stories are now considered to be highly endangered. To put matters further into context, when Kipling wrote about the itchy rhinoceros their numbers were at the 65,000 mark. Today that figure has dwindled to fewer than 3,000.
This is definitely going onto my Christmas gift list and as if being so organised and starting that list wasn't good enough, all profits from the book will be donated to WildAid and the David Shepherd Wildlife Foundation. Check it out.
Lesley Crooks, Sales & Digital Manager