Wednesday Cover Story: The 3D Effect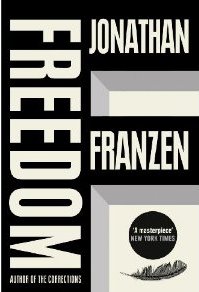 No matter what kind of cover design is chosen for a book, the goal is for it to stand out. And this clever design has taken that goal very seriously…and indeed literally, with a brilliant 3D effect.  I take my hat off to the designer who has managed to make a striking cover out of one letter – playing on three strong points: the author name (F for the revered Franzen), the title (F for the loaded word that is Freedom) and a 3D effect that makes it all effectively pop-out at you.
Skilful.
It is, perhaps, surprising that you don't see more 3D-inspired covers, although news is Vintage Books are taking things to a whole new level and will be publishing a series of classic science fiction book with actual 3D book jackets, including 3D glasses! Read more here…
Is this a glimpse into the future of book cover design? Animated covers next?
Chiara Priorelli, Publicity & Marketing Manager
Want to flag up a cover you love or hate for our Wednesday Cover Story? Write to chiara@allisonandbusby.com with your thoughts