None of us are going to escape the budget cuts but one of the saddest consequences is the effect this is going to have on libraries nationwide. As Joan Bakewell recently explored in her column for the BBC , how can the 'happiness index' research the government is undertaking conclude that taking away the opportunity to read – for free! – is a good thing?
Apparently 130 libraries are to shut in London alone. That's a lot of people deprived of not only reading material, but access to the internet, to research facilities, and to community interaction.
Authors have united in fury at the cuts with people like Helen Dunmore, Will Self, Benjamin Zephaniah and even Sir Andrew Motion highlighting what huge impacts libraries have had on their own lives. And imagine, if he were still alive, Roald Dahl's fury at the proposed closure of Great Missenden library which inspired Matilda, his much-loved character in the book of the same name.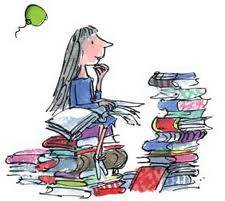 Lara Crisp, Managing Editor