Here comes the bride and book tie-in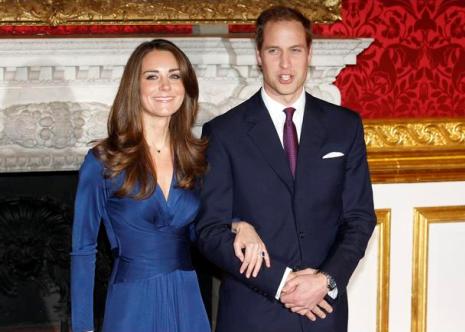 So, Will and Kate are getting hitched, yawn. Predictable as the announcement was, along with the ridiculous wall-to-wall news coverage, so was the rush to cash in. For those of you interested (I won't think less of you…much), you can get a bargain version of the engagement ring and while there's a bit of a wait before we'll see the big white number, never fear – Tescos are rushing out copy of the dress she was wearing to announce the engagement.
Of course, the publishing world is not backward in coming forward with Royal titles, a raft of books are being fast-tracked to hit the shelves in time for Christmas or for publication close to the wedding day – read more in The Bookseller.
She may be getting her prince and will be the belle of the biggest shindig austerity Britain will see for a long while, but based on a quick and very unscientific poll of the A&B office, this is not what inspires envy in your average woman. Oh no, the green-eyed monster is reserved for Miss Middleton's impossibly lovely, glossy hair. I wonder if there will be many chapters devoted to that.
Lesley-Anne Crooks, Sales & Digital Manager