Really get into Get Carter…
Spotted in this morning's Metro – an ad for a special viewing of Get Carter, the classic cult film starring Michael Caine. A title which always catches my eye since it is based on the novel by Ted Lewis which, I can proudly say, we publish.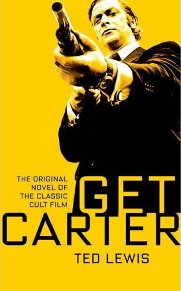 The special screening will take place on 2nd Dec at the Newcastle Racecourse, an appropriate setting as one of one of the scenes in the film takes place there. Definitely puts a literal spin on the idea of immersing yourself in a movie…   For more information about this event and tickets click here.
It's the second event of this type, put on by Volkswagen's enterprise See Film Differently, and I can see this sort of thing easily taking off.  We already have the production of The Railway Children playing at Waterloo Station, and wouldn't you forgo a bog standard Odeon cinema theatre if you had the chance to watch the likes of, say, Casino in Vegas, Reservoir Dogs in an empty warehouse and Taxi Driver in the back of a cab…?
Chiara Priorelli, Publicity and Online Marketing Manager