Wednesday Cover Story: So, what's the deal with orange covers?
There are some months where we don't see any of our authors and others where we have the pleasure of enjoying the company of many. In the past two weeks we've lunched with Kate Forsyth, partied with Caro Fraser, mingled with John Wilcox and D E Meredith, and today we had a visit from Edward Marston, master of historical fiction, and one of our most prolific writers.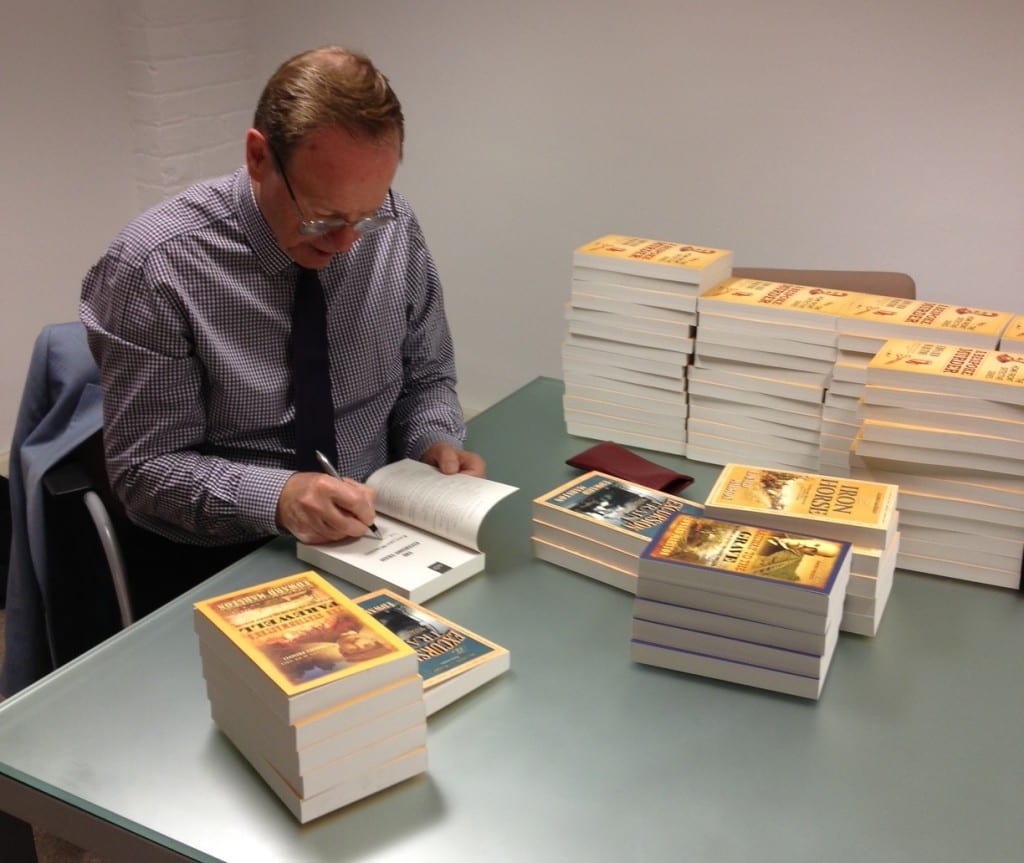 He came to sign a rather large pile of books, and you can see him above, beavering away signing over 100 copies of A Bespoke Murder which will be going in the gift bags at the upcoming Lady Lunch, five sets of all the current paperbacks in his Railway Detective series (exclusively on offer next month to our newsletter subscribers – yes, it's time you signed up here), and his new hardback in the Home Front Detective series: Five Dead Canaries (buy it now to get a signed copy whilst stocks last).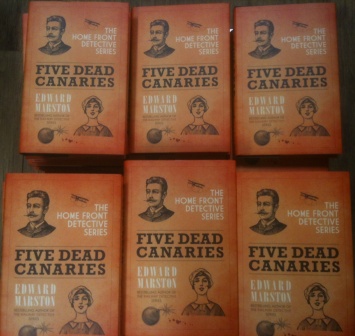 The pile of hardbacks made a wonderful splash of orange on the table. We love the cover and its eye-catching, well, orange-ness. And it does seem that orange covers have a certain extra appeal – take the hugely successful One Day or the many Popular Penguin paperbacks for example. It's rumoured in the industry that books with green covers do not sell as well as others. Apparently you readers have a problem with Green. Orange, on the other hand, you're fine with. So tell me, what's Orange got that Green doesn't?
Chiara Priorelli, Publicity & Online Marketing Manager