Wednesday Cover Story: Reel Cuisine, Reely appetising?
I recently spotted the book Reel Cuisine (a recipe book based on meals from films) in The Bookseller. Aside from my obvious love of books, I am also known for being both a film buff and a food-lover, so this is the kind of book that would immediately attract someone like me.
Sadly, however, the one thing that really caught my attention when I came across the book was that it lacked a certain appetising factor.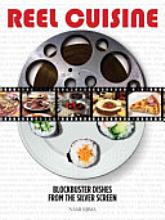 Reel Cuisine. We get it. The play on words is clear enough – do we really need such a literal cover? Just like the brilliant M&S Food ads, it's the picture of the food itself that gets a person salivating right then and there and thinking 'yes, I need to be eating that right now'. If you are inspired to cook or bake after watching a film it's because you've witnessed things like Julia Roberts tucking into yet another plate of succulent pasta in Eat Pray Love or want to replicate the exquisite pleasure of tasting home-made truffles like those made by Juliet Binoche in Chocolat.
I've since noticed that the cover to Reel Cuisine has now been changed, though I feel it's still lacking that appetising, get-the-juices-flowing factor.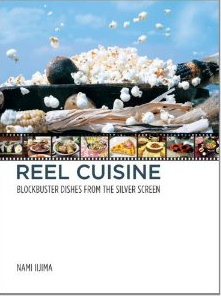 Surely there are a plethora of movie stills they could have used for this book that would get any reader (even the lesser film buffs) wanting to suddenly reenact scenes from Like Water for Chocolate in their own home.
If I do end up buying the book (as it's a very fun idea, and I can see myself hosting film-themed parties – however tacky that might be) I will probably 'repackage' it by sticking this iconic picture from the classic Italian movie, An American in Rome (Un americano a Roma), featuring Alberto Sordi gorging on spaghetti, on the cover instead…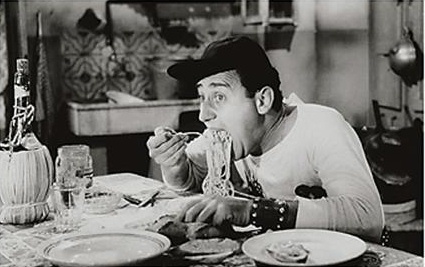 Other suggestions of movie stills one could have used, welcome.
Chiara Priorelli, Publicity & Online Marketing Manager