Love this bookshelf. Must buy now.
We have blogged about interesting bookshelves in the past, but I have now discovered a new favourite – here in my aunt's house in Maine. And I didn't even realise it was a bookshelf at first – simply a stack of books precariously piled on top of each other….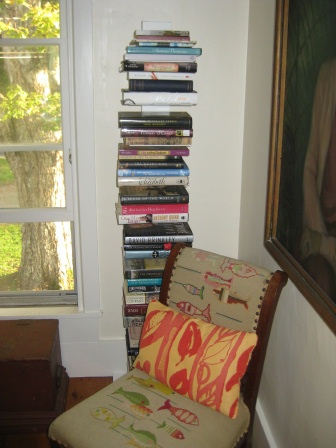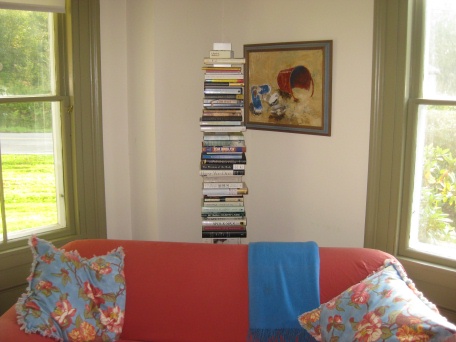 But no, it is in a quirky and clever Italian design. A pile of books has never looked so stylish.
Chiara Priorelli, Publicity & Online Marketing Manager (reporting from Maine)