Wednesday Cover Story: Mo' Moustaches Please (there's a prize in it!)
We would love to join in the spirit of Movember, but neither I, nor my colleagues in the A&B office will be sporting a moustache this month. As an all-women office, we're more inclined to go to great lengths to hide any hint of facial hair, let alone show it off.  So, who could we find to sport the Mo for Allison & Busby? I toyed with the idea of using our postman or courier or delivery man from the printers as our A&B poster boy…but no, not a moustache in sight. But then, I spotted him…right there on our archive shelves.
So here I present to you, The A&B Mo – sported by the great D H Lawrence on the cover of Son & Lover: The Young D H Lawrence, by Phillip Callow.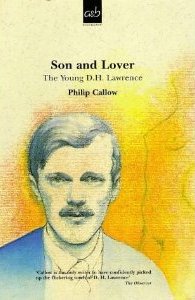 So, there you have it. The novel way (pun intended) to support Movember without sprouting your own tash. Scour your shelves or your brains and tell me the title of a book with a Mo on the cover and you'll automatically enter a giveway for a gorgeous copy of The Affair Of…Omnibus, by James Anderson (set in the 1930s when I'm sure there were plenty of 'voluntarily-grown' moustaches around…)
Enter by midnight 30 November by commenting below, on our Facebook page or via twitter #Mogiveaway and share your Mo covers with the world! (T&C here)
Chiara Priorelli, Publicity & Online Marketing Manager