Wednesday Cover Story: How old is James Bond?
Late thirties perhaps? Forty? Surely not mid-forties? In fact, showing a surprising tolerance for martinis, admirable athleticism and an insatiable appetite for beautiful women bearing concealed weapons, the spry spy is now fifty years old – or at least his onscreen presence is.
I love a good spy thriller. And although I've watched every Bond film at least five times (and the spin offs, thank you Mike Myers) I'm ashamed to admit I've never read one of Ian Fleming's novels so I'm not honestly able to judge if nobody does it better. I have, however, read John Gardner's books, who wrote many of the James Bond continuation novels. Does that count?
Fittingly, there are more than a few celebrations in honour the anniversary.
The Barbican is showcasing a much-hyped exhibition Fifty Years of Bond Style showing off the gadgets and style behind everyone's favourite secret agent. There are special deals available from hotels such as this Budding Bonds package from St Ermin's. Even watch manufacturers are getting in on the act. And of course Vintage is reissuing the paperback backlist with a new look.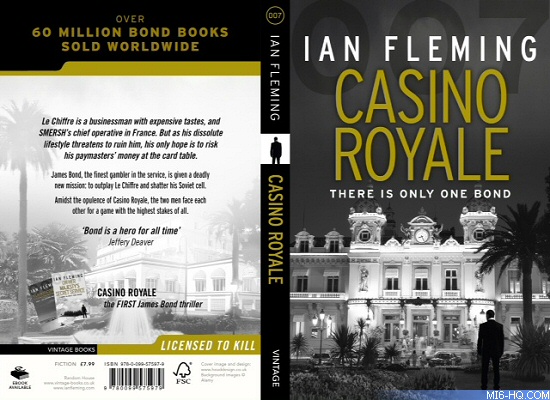 'By depicting a lone man in the standard Vintage editions our photographic approach appeals to the reader of modern contemporary thrillers and emphasizes that not only is there more to Bond than the character in the films, but also that Bond is the original action hero from which so many modern heroes derive. He is the original and best!'
So says the publisher.
While I like the idea of going with something classically retro, and I love the 'There is only one Bond' strapline, I'm not entirely convinced by the design. They look, well, a bit bland compared to previous designs – of which there have been many! Here's a sample few.  Thoughts?
Lara Crisp, Editorial Manager