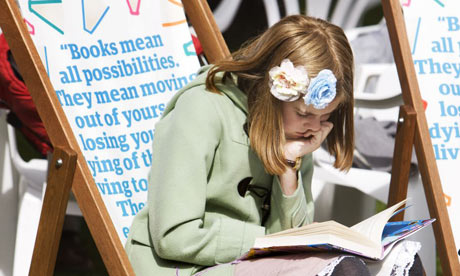 I think we must have now reached saturation point with the 'Keep Calm etc etc' slogan. A card shop around the corner has mugs emblazoned with the message on special offer now, which makes me hopeful at least. If you are feeling in need of a decent motto, keep an eye on the Guardian's competition to win a deckchair destined for the Edinburgh Festival. To be in with a chance of winning, post a succinct quote from one of the authors participating in this year's festival.
My suggestion doesn't quite stay within the 15 word limit, but I'll post it anyway:
'No, it is not the Queen's crown and sceptre that rule in your land.
It is her grammar and her voice.'
That's taken from The Other Hand by Chris Cleave, who is speaking at the Festival on 25th August.
Lesley-Anne Crooks, Sales & Digital Manager