Burgess – 'A musician who writes novels'
That, apparently,  is how Anthony Burgess said he wanted to be remembered, not as the author of the most memorably violent dystopian novel of the sixties.
So it's fitting that as part of last weekend's conference to celebrate the 50th anniversary of his most famous publication, a musical version of A Clockwork Orange was performed.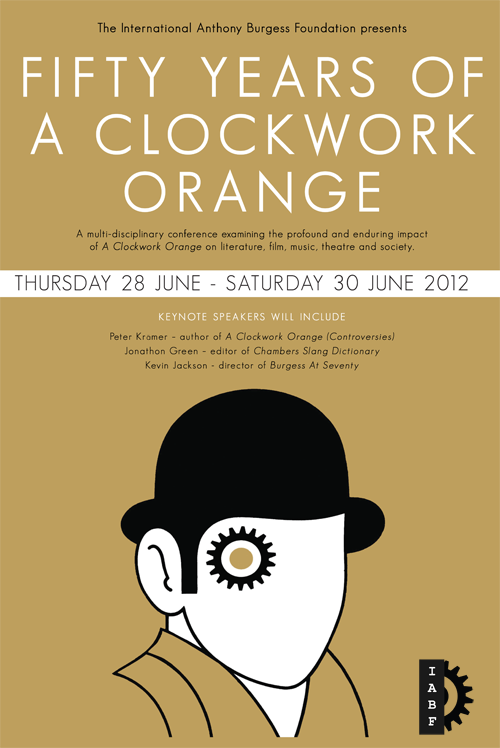 Written by Burgess himself 26 years ago, as a reaction to Kubrick's film, this is the first time the musical has been performed in the UK in full. It is apparently far more focused on the love interest (!) rather than raping and killing. Will we be seeing A Clockwork Orange – A Love Story on the West End before long? Anything is possible…
Until then, join in with Burgess mania by making sure you are up to date with the rest of his novels, most especially The Kingdom of the Wicked and Nothing Like the Sun.
Lara Crisp, Managing Editor