Wednesday Cover Story: Great Minds…
Last week you might have seen that the entire office was cooing over the advance covers for Rachel Caine's brand new, post-Morganville novel, Prince of Shadows. And who can blame us, not only does our cover girl look rather lovely in her Elizabethan outfit, but the shadow of a boy cast behind her hints nicely at the romance inside and, as a big sucker for interesting fonts, the restrained flicks in the title and author name add a little something too.
But, you only get part of the experience visually: the A&B office was literally pawing at our copies, savouring the lovely super-mat cover finish we chose for this title. It's hard to describe, but it makes the cover feel thicker and fuller somehow, verging towards a rubbery-velvet texture.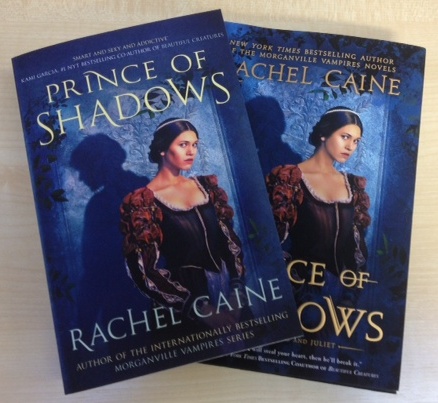 So, how chuffed were we when we saw a finished copy of the American edition and and felt that they had also opted for super-mat. Great designing minds really do think alike.
Watch this space as we're gearing up for a competition to win lots of Prince of Shadows goodies.
Lesley Crooks, Sales & Digital Manager