Wednesday Cover Story: Go Big or Go Home
At this time of year we're busy with preparations for the London Book Fair: finalising appointments, consulting the seminar schedule for interesting topics and, my favourite, planning on how we can make our stand look stunning.
A big part of that are the posters that will adorn the stand, giving those wandering the aisles of Earls Court over to talk to us a snapshot of A&B. After much careful consideration, these are the covers that made the final cut.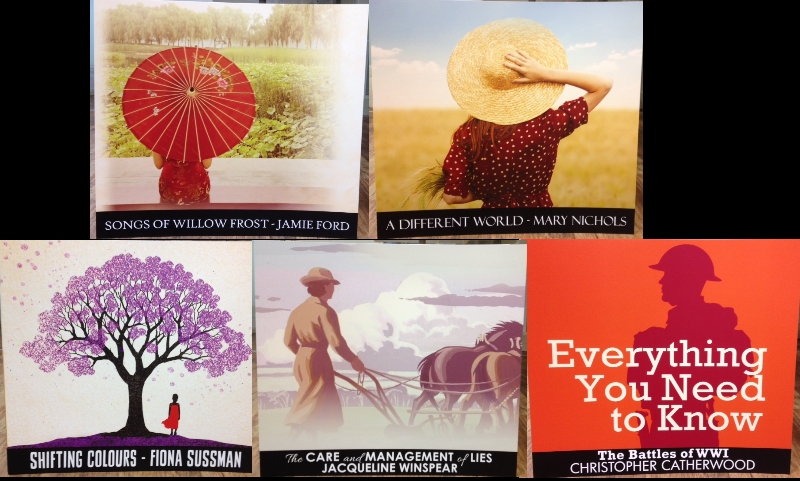 If you aren't already familiar with these beauties, check out Songs of Willow Frost, A Different World, Shifting Colours, The Care and Management of Lies and The Battles of WWI: Everything You Need to Know.
There's something about having a cover image blown up to nearly a metre square that makes my heart sing! And each of these images is strong enough to call out to passers-by and, hopefully, encourage them to say hello.
A&B is part of the IPG's block, J205, we hope to see you there.
Lesley Crooks, Digital & Online Marketing Manager