Wednesday Cover Story: Changing Covers
For a while now I've had my eye on The Other Typist by Suzanne Rindell. I saw the eye-catching hardback in Waterstones and immediately picked it up. Something about the title, together with the woman on the front, made me think of the 1920s Jazz age.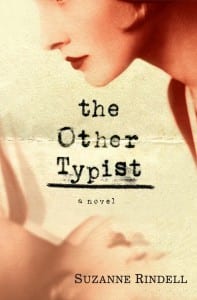 And I wasn't far off. Set in New York 1924, at the height of prohibition, Rose Baker is a typist in a police precinct. She types the confessions of murderers and gangsters without batting an eyelid. But when the captivating Odalie begins work at the precinct Rose finds herself falling under the new typist's spell. As the two girls' friendship blossoms and they flit between the sparkling underworld of speakeasies by night, and their work at the precinct by day, it is not long before Rose's fascination for her new colleague turns to obsession.
I returned to Waterstones recently to find the book had gone into paperback and they'd changed the cover.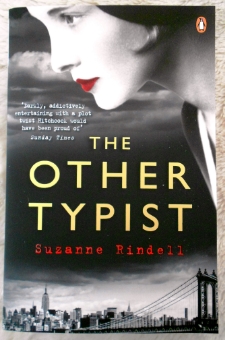 To begin with I wasn't exactly thrilled because I loved the font used on the hardback. But the more I look, the more I like. The bright red among the black and white is quite striking – although I don't know how I feel about the cityscape.
Which version do you prefer?
Sophie Robinson, Editorial Administrator