Wednesday Cover Story: C is for Creative and Clever Cover
It is an obvious fact that book covers follow certain trends with new books mimicking the look of the current bestsellers. It's a way of helping readers recognise a similar kind of book, or indeed (for the more cynical of you) a way to encourage them to think "I'm going to be getting something similar here".  It must be acknowledged that, in fact, some book covers don't reflect the content of the book, just the current market.
So it is always a bit exciting and refreshing when a cover design so clearly breaks the mould with something new and unique, and in the case of C, by Tom McCarthy, an intricate, well-thought out, and original design that perfectly encapsulates the themes in the book.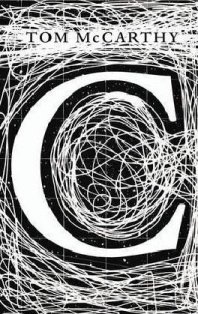 I'd like to quote Kevin From Canada who describes how indeed it fits in with the actual experience of reading this very complex novel: "It comes with a palimpsest dust cover of scribbled patterns, while underneath on the cover itself is the "C", with a gridded starscape in the background. The black spills over into the front and back inner covers with almost furry edges. The design is an entirely fair — even brilliant — visual representation of the challenges of the book. You need to fight your way through the confusion of the present, find the patterns that are in the array of the supertext, hark back into history, knit all those elements together and then it might all make sense."
Chiara Priorelli, Publicity & Online Marketing Manager
Want to flag up a cover for our Wednesday Cover Story? Write to chiara@allisonandbusby.com with your thoughts