Wednesday Cover Story: A little about the image for Elegy for Eddie
We've already waxed lyrical about illustrator Andrew Davidson who produces the beautiful woodcut artwork for Jaqueline Winspear's  Maisie Dobbs covers. But we have a new favourite now – the sombre tone and striking image for the cover to Elegy for Eddie (out next month).
We had the extra pleasure, in this case, of seeing his original handcrafted artwork which was posted to the office – see picture below.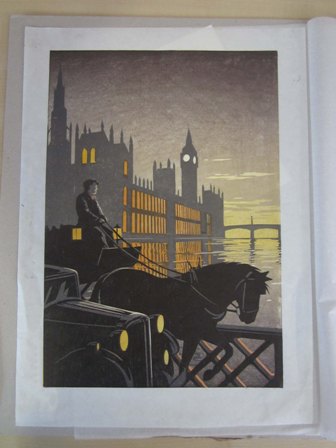 The artist's process apparently involves engraving on English Boxwood and printing the blocks onto French and Japanese paper using a 1895 Albion hand press. Knowing this undoubtedly gave the picture a certain added gravitas and I think we were afraid to touch it  as we stood there  examining and admiring the drawing with undisguised awe.
The picture was scanned in and now you can see it gracing the cover to the upcoming book.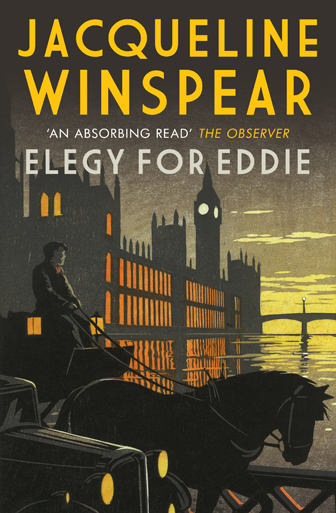 And another inside-scoop:  The black horse is inspired by Jacqueline Winspear's beloved Friesian gelding, Oliver. (Author and horse pictured below)
Chiara Priorelli, Publicity & Online Marketing Manager