Cityread 2014 is now drawing to a close, and we hope that you managed to visit some of the events from the festival, including those appearances from our A&B authors. Check here (but be quick!) for a programme for the last few days' events…
If you have been lucky enough to get involved in Cityread this year, you may have spotted some of characters popping right of the pages of the WW1 themed books and wandering around London's fair city. Theatre group, Look Left Look Right have been bringing the theme of the event to life – recapturing wartime highs and hardships for viewers, using immersion theatre.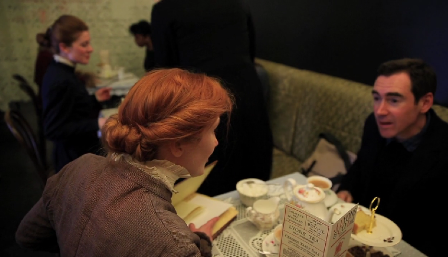 This kind of theatre seems to have gathered momentum over the past few years, with the fantastic Punch Drunk company leading the way, and it's such a fantastic way to receive books. TV adaptations, spoken word and plays are great at bringing a tale to life, but standing right in the middle of a story, surrounded by the characters is experiencing it on a whole other level!
And would you like to know a secret (shhh!). Look Left Look Right's final Cityread event is being held at secret location, Club Forty-Four. Its 1918, the war is over and the soldiers have returned. In late-night Soho the horrors of the last four years lurk in the memories of all who have lived them. At Club Forty-Four they drown their sorrows, celebrate and escape…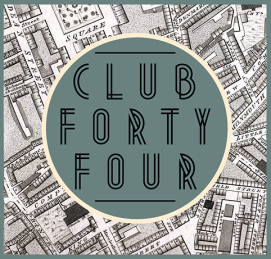 Tickets are free but limited, so follow Look Left Look Right on Twitter to get yours now. Click here to see a video from Look Left Look Right's last event – at which guests met Nadine, Julia and Sybill – the women left doing their bit in wartime London – and learned their stories over tea in the Portrait Café. And keep an eye out for Look Left Look Right's latest performance, Debris.
Which books would you enjoy seeing brought to life in this way?