Time to celebrate Brit fashion!
Recently, while wandering around a lovely Waterstones in Kensington, this book caught my eye: 100 Years of Fashion by Cally Black.  The cover is so beautiful – I'm a big Audrey  Hepburn fan – that I immediately wanted to pick it up and take it home. Wouldn't it look lovely on your coffee table?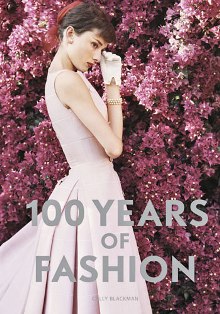 Desperately wanting this pretty book got me thinking about fashion, and I realised there seems to be a lot of talk about it at the moment, specifically British fashion.
Royal Mail has released their Great British Fashion Stamp Set (see below),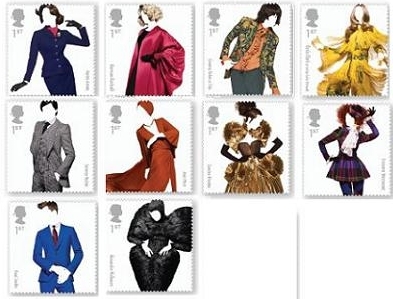 and with the Jubilee approaching there is even Queen-inspired fashion appearing. Check out Harrods' Jubilee crown collection, which includes an array of crown designs by well-known people in the industry. And the BBC have even written an article pondering the Queen's influence on the fashion world – read it here.
So this Jubilee weekend, perhaps we should all think about dressing up in Royal Family fancy dress to celebrate? Or at least stick on an outrageous hat of some kind to celebrate an extra day off . . .
Sara Magness, Editorial Administrator