The Man Booker Prize-Longlist announced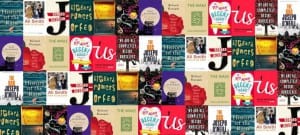 It's that time of year again, the time you've all been waiting for. The countdown has begun-The Man Booker Prize Longlist has been released! The undeniable highlight of all our calendars has come around again-move over X-Factor; we have the Booker.
Make ready your calendars (as if you didn't already have the dates circled in luminous marker) to highlight the dates for the next installments! We're through the live auditions and it's knock out time until the short-list is released on Tuesday 9 September 2014.
The final champion will be announced on Tuesday 14th October 2014 and will receive £50,000 (plus an impressive tag line for the rest of their career).
Our lexical legends are:
To Rise Again at a Decent Hour, Joshua Ferris
The Narrow Road to the Deep North, Richard Flanagan
We Are All Completely Beside Ourselves, Karen Joy Fowler
The Blazing World, Siri Hustvedt
J,  Howard Jacobson
The Wake, Paul Kingsnorth
The Bone Clocks, David Mitchell
The Lives of Others, Neel Mukherjee
Us, David Nicholls
The Dog, Joseph O'Neill
Orfeo, Richard Powers
How to be Both,  Ali Smith
History of the Rain, Niall Williams
The irritating thing is that the list comprises several titles that haven't yet been released! How are we supposed to don our 'Future Mrs. Nicholls' t-shirts and wave our 'WE LOVE YOU SIRI HUSTVEDT' banners if we haven't had the chance to read their entries yet?!
Luckily Siri's is on the shelf already (phew), but J by Howard Jacobson, The Bone Clocks by David Mitchell, Us by David Nicholls, and How to be Both by Ali Smith are still teasing us, just out of sight. That's 4 of our Brits that we can't fully support, and with the addition of American writers this year we could be in trouble!
A.C Grayling (this year's Chairman) said 'the past record is not going to count. We are not going to give a prize to someone who should have got it years ago.'  (Anyone else thinking of Leo right now?)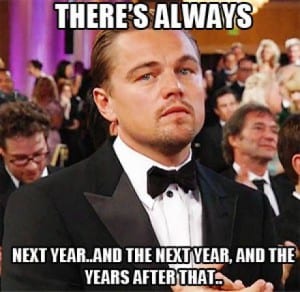 Despite not being able to read them yet, I am most intrigued by former 2010 winner Howard Jacobson's 'J' (which is supposedly a love story that will be as ground breaking as Brave New World); and to The Bone Clocks-a 'metaphysical thriller', from David Mitchell who also gave us Cloud Atlas. Have a look at the books in the links and start making those banners-who are you rooting for?
Sophie (currently interning at A&B)