The lesser-known Northumberland treasure…
I have just returned from a week's holiday visiting family in the north of England. My parents have a little holiday cabin by the sea in Bamburgh, Northumberland so it's as north and as cold as it gets. Although rather chilly, the fresh sea air worked wonders.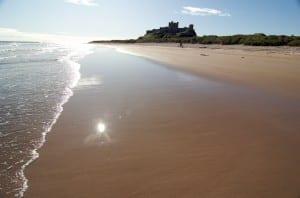 On the drive back to my parent's house in Yorkshire, my dad decided we needed a little detour in Alnwick. Little did I know he had something particular in mind. He took me to Barter Books, a great second-hand bookshop complete with roaring fireplaces, comfy chairs and a cafe. Not only was it huge, the selection of books was wonderfully eclectic – everything from Folio Society editions to our very own A&B titles. At the back of the shop in protective glass casing are first editions; I spotted a first edition Pride & Prejudice for £7000! A little bit out of my price range unfortunately.  But if you're ever in the north, a venture to Barter Books is a must. And the cookies were delicious.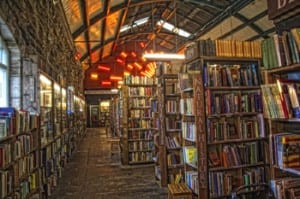 Anyone come across any other lovely second-hand bookshops?
Sophie Robinson, Editorial Administrator