Is it the end of the Man Booker or a fresh start?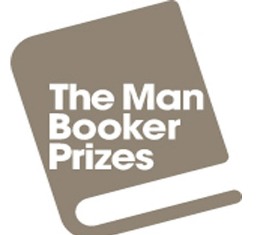 Often considered a rather staid and sensible prize compared to others of its ilk, The Man Booker Prize has a reputation as a defender of British and Commonwealth writing. Different to its fellow literary prizes, the criteria was simply that the novel be written in the English language by a member of the Commonwealth of Nations. Yet overshadowing this year's shortlist is the latest news: that from 2014 America will be competing against Commonwealth entrants.
The award has brought worldwide acclaim to bookshelf names such as Margaret Atwood (The Blind Assassin 2000), Kazuo Ishiguro (The Remains of the Day 1989), two-time winner Hilary Mantel (Wolf Hall 2009 and Bring up the Bodies 2012) and even the divisive Salman Rushdie, who was relatively unknown before his novel Midnight's Children won the award in 1981.
Thinking about it, therefore, it seems hardly a surprise that this years Man Booker Prize has both controversy and scepticism stalking beside it.
Although, as Will Gompertz discusses, quibbles have arisen such as the brevity of Colm Toibin's one hundred and one paged novel, The Testament of Mary. The focus lies on how many authors, from Melvyn Bragg to A.S. Byatt, feel that changing the rules of the Man Booker Prize, to make it a 'truly international award' as planned, directly undermines the writers it has historically supported.
Some, like A.S. Byatt fear that too many entrants will overwhelm judges and mean that hundreds of manuscripts and entrants will be passed over without due consideration; others believe that it's a risk worth taking, a commercially rooted decision that will benefit the prestige and reception of the award and help them to compete against other international prizes. However, the most pressing concern remains that the American market cannot help but to dominate the long and short list simply because of the quantity of their entrants. This fear is only exacerbated by the shortlisted The Lowland by Jhumpa Lahiri, accused of being an American novel rather than Bengali, and for some, epitomising the way US literature will impugn the one-time bulwark of British and Commonwealth writers.
So is this the end of the Man Booker, as Philip Hensher, puts it? Or is this a fresh start for the Prize who received incredible backlash when Mantel's sequel to Wolf Hall won last year? Should we be wary of who might be nominated next year? Or should we be excited at the possibility of a wider intake? These are questions to keep in mind as the announcement for the 2013 winner approaches and also queries to think over when you next pluck a Man Booker long or shortlist from the shelf.
Harriet Allner, currently doing work experience at A&B