The 100 Top-Selling Titles of All Time
The Guardian has published Nielsen's list of 100 top-selling titles of all time – or at least from when Nielsen started compiling data in 1998. See the article here…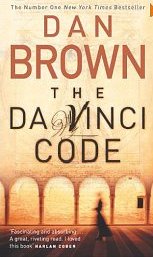 Glancing down the list I confess to some titles completely taking me by surprise. I knew they'd done well, but did they really beat the sales of Life of Pi? Dan Brown's The Da Vinci Code takes an unsurprising first place, followed by the Harry Potter series. No bombshells there really. Although I would have thought all the Potters would have beaten Angels and Demons, which comes in at no 4.
That aside, for me, the first real shock was The Curious Incident of the Dog in the Night-time featuring at no 14, above The Kite Runner among others. I'm not saying it doesn't belong there, only that I thought The Kite Runner was on the public radar for longer so expected its sales to have been higher. And A Thousand Splendid Suns only features in position 55.
One thing that certainly becomes clear looking at the list is again how influential the Richard & Judy bookclub has been in promoting certain titles. And that is no surprise.
Lara Crisp, Managing Editor