We're nearly three months into 2014 and I've noticed something great: the days are getting lighter. The air is still a bit chilly but my journey to and from work is no longer in the dark. So from this point onward it's going to get warmer and brighter.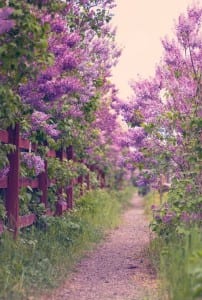 There's something wonderfully optimistic about spring; flowers bloom, animals come out of hibernation, windows are thrown open, fruit and vegetables come into season, birds start chirping and sun dresses come out of the wardrobe. And there's also Easter, which means more chocolate (after the Christmas supplies have now gone).
What are you favourite things about spring?
Sophie Robinson, Editorial Administrator
P.s I think I was also reminded of the new season when Fiona McIntosh's The French Promise arrived from the printers! Head over to Fiona's Cool Extra's page for details of the giveaway and Q&A running on Goodreads this month.