I'm currently reading a sneak preview of Jacqueline Winspear's new book, The Care and Management of Lies, due for release in July this year (sorry to tempt you with it so early before the pub. date!). In it, Kezia Brissenden- a young and inexperienced farmer's wife- discovers that despite lacking a traditional culinary education, her enthusiasm and creativity in the kitchen make for some exciting mealtimes.
When Kezia's husband Tom enlists to fight in WW1, Kezia fills her letters to him with vivid descriptions of the meals that she will cook up upon his return, providing what little comfort and warmth she can by feeding his imagination. All that talk of food got me thinking about the importance of food in books – to authenticate a period in time, to add to the mood of a setting and to demonstrate facets of a character's personality; we see just how caring a person Kezia is by the time and effort she puts into her unusual recipes.
Not only can books remind us of food but even after we have finished a book, flavours and recipes from it stay on the brain (The Famous Five and macaroons are pretty much interchangeable in my head). I've taken some A&B favorites (below) and imagined what recipes might complement them. Let us know if you have any other suggestions!
On the menu: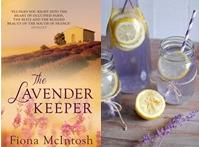 The Lavender Keeper washed down with (you guessed it) Lavender Lemonade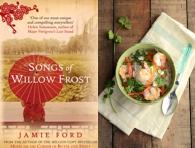 Songs of Willow Frost and quick hot and sour noodle soup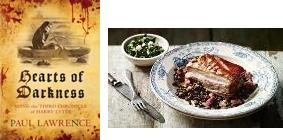 Hearts of Darkness served on pork belly with lentils and black cabbage salsa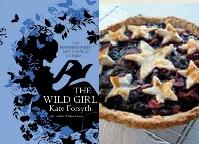 The Wild Girl, with a side of Blackberry and Apple Pie
By Kathryn, Publishing Assistant