Prince of Shadows competition winner announced
Last month we were celebrating Valentine's Day and Rachel Caine's latest release Prince of Shadows , a twist on the Romeo & Juliet tale, by giving away a host of goodies.  Feel free to coo over the image below.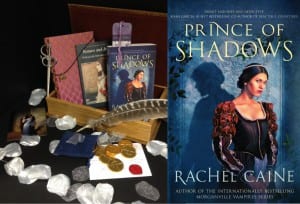 Thank you to all the people who entered to win the set, but there can only be one winner and *drum roll, please* that winner is………
Deborah Lamerton!
Deborah – please check your email for details on how to claim these treasures!
Lesley Crooks, Digital & Online Marketing Manager