International Women's Day

Saturday was International Women's Day which, if you didn't know, is an official holiday in countries ranging from Afghanistan to Zambia and is traditionally a time when mothers, wives, girlfriends etc are honoured with flowers and gifts. Something akin to Mother's Day.
But it should go without saying that IWC is a heck of a lot more serious than a Hallmark holiday. For one thing, each year the timing coincides with the UN's annual meeting for the Commission on the Status of Women. The Independent's IWC special edition front page on Saturday was crammed with the statistics that illustrate the inherent inequality in an average woman's life, such as just 1% of the titled land in the world is owned by women.
There were plenty of events going on up and down the country aimed at celebrating achievements made by women and girls and campaigning for change. While the weekend might be over, there's still lots going on that you can get involved in this week.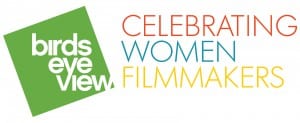 If you want to broaden your visual horizons, the Birds Eye View Film Festival is running at screens around the capital and features the work of female leading lights and emerging talents in filmmaking.
You can take the Guardians' International Women's Day Book Quiz here (I just so happen to have scored 9 out of 10, see if you can beat that.)
And there are even International Women's Day Book Lists for you and your reading group.
I was particularly impressed with the approach the good booksellers at West End Lane Books took with 20% off any female writer promotion. Nicely done ladies.
To get in on the act, we're running an impromptu giveaway of signed hardbacks of either Kate Forsyth's The Wild Girl or Elizabeth Corley's Dead of Winter.
All you need to do is comment on this post with the name of your favourite female author #readwomen2014.

UK entrants only please.
Lesley Crooks, Digital & Online Marketing Manager