Spending January at the cinema
For me, January is the month of cinema trips, as a) there's nothing much else to do, b) it's cold and I want to sit in a warm darkened room for a couple of hours, and c) it's Oscar season, so all the good films are out! Last year I remember seeing some of the best films in January and early February, such as Blue Valentine, 127 Hours and Never Let Me Go.
This year looks fairly promising too, although maybe there aren't quite as many films I want to see. My top picks for this month are The Artist (seeing a silent film in 2012 should be interesting!), Shame, The Lady, and Coriolanus (it's Shakespeare, so of course I want to see it).
Has anyone else noticed any intriguing films due to be released soon? I'm still debating over The Iron Lady – Meryl Streep will doubtless get a few nominations, but I'm not sure I could sit through two hours of Margaret Thatcher…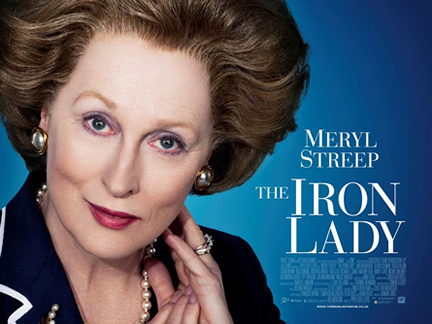 Sara Magness, Editorial Administrator