Six Degrees of Literary Separation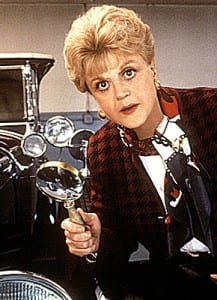 Who doesn't love Angela Lansbury?  I adore her in everything from Bedknobs & Broomsticks to Murder She Wrote, and I'm hoping to catch her during her run as Madame Arcati in Coward's Blithe Spirit at the Gielgud Theatre in London.
There is an interesting interview with her in the current issue of The Lady, and she comes across as straightforward and charming. I was fascinated to read that even at 88 years old, she still has professional ambitions, one of which is to play the lead in Enid Bagnold's The Chalk Garden.
As a child, Bagnold was one of my favourite writers and her wonderful National Velvet sat alongside the Pullein-Thompson pony stories and Flambards by K M Peyton on my bookshelf.  What I didn't realise until I was messing on t'internet over the weekend after reading the Lansbury interview, was that Bagnold was inspired to write The Chalk Garden when she lived at North End House in Rottingdean, previously the home of Sir Edward Burne-Jones and childhood haunt of Angela Thirkell as documented in her charming memoir Three Houses.
What a coincidence – I love finding these sorts of connections, don't you?
Susie Dunlop, Publishing Director