The characters are invading
Which fictional characters in your opinion have lived on far beyond the turn of the last page of a book, or the scroll of the credits on the small or silver screen?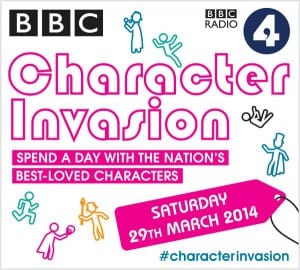 BBC Radio 4 is investigating the power of character and letting a number take over with a day's programming and free events next Saturday 29th March. For instance, the Reverend Geraldine Granger of Dibley will be presenting her Thought for the Day. If like me you grew up wishing you could get to Sesame Street, Chris Packham's on location Tweet of the Day from Big Bird's habitat (New York), might also be worth a nostalgic tune-in.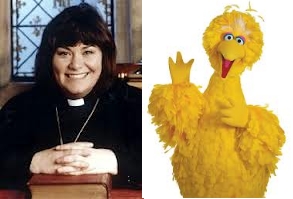 But there are more events around the country you can get involved in, as well as listening to coverage on BBC Radio 4.
Michael Rosen among others will be in Bristol discussing what makes a really good character in a book, on the stage and on the radio, topped off with illustrations from the BBC's archives and live performances on the day. There will be a live radio performance of A Hitchhiker's Guide to the Galaxy in London. And Saturday Review will be holding a live debate with a studio audience in Salford to ponder the question of whether we're in a golden age of fictional characters, or if today's crop are bloodless creatures compared to the classics of yesteryear.
#characterinvasion
Lesley Crooks, Digital & Online Marketing Manager