Sherlock concluded its third mysterious and marvellous series last night and the Sherlock fever is palpable in the air. Since Benedict Cumberbatch first donned the deer hunter hat and dark collar, a new generation of Sherlock was reborn.
Cleverly coaxing Conan Doyle's adventures into every day modern life has been a triumph of all three series to date. (Dr Watson now writes a blog, we can track our villains by the GPS on their iPhones and conjecture over the death of our detective via Twitter…)
Sherlock Holmes is one of the great characters of our time and it's no wonder that so many pastiches and adaptations exist. The TV series has shown its credentials in its ability to adapt existing adventures but also create new ones.
A&B's very own pastiche exists in the form of the brilliant Mary Russell and Sherlock Holmes series, based on Holmes' protégée and created by Laurie R King. For those who have exhausted Conan Doyle's Hound of the Baskervilles and are already bereft at parting farewell to Cumberbatch, there's plenty to find in these novels of suspense, which use the more traditional and time-honoured conventions of the original adventures. If you've already discovered Mary Russell, keep an eye out for the latest books in the series, due out next month. Go on, solve something new!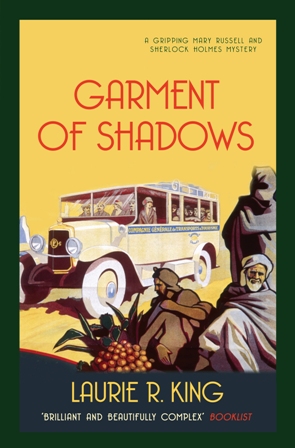 By Rachel, currently doing work experience at A&B