We've spotted a recent Twitter trend that we're enjoying even more than this…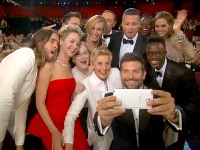 or indeed this…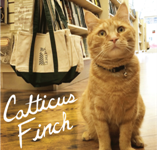 You already know that the trend for 'Selfies' has lead to the noun being announced as the word of 2013, by the Oxford Dictionary – but did you know that the #sHelfie may soon be joining it's ranks – recently showing as a new word suggestion on collinsdictionary.com?
We took a few shelfies of our own to join in the fun and reckoned their were a few office shelfies we could have spotted a mile off – Christina's love of art and Americana, for example…
Do you think your bookshelf gives you away?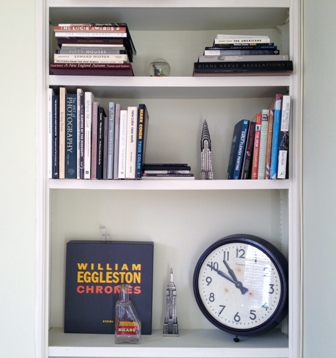 Christina:
My favourite book is in fact a trilogy – William Eggleston's Chromes, an edit from the archives of the man widely credited with taking colour photography from the realm of advertising to the loftier planes of fine art.
Eggleston is my all-time favourite photographer and this fantastic collection of images marks the vision of a master. I like it even more now that Amazon informs me it's worth nearly a grand – I should have bought two!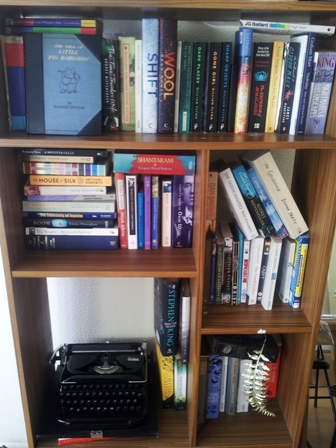 Sophie's shelf, complete with beautiful typewriter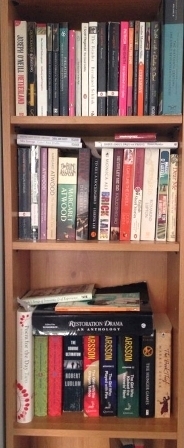 Sophie (currently interning at A&B):
Margaret Atwood-The Handmaid's Tale: One of my favourite novels, The Handmaid's Tale interrogates human nature itself, providing an eerily poignant and harrowing result.
Aldous Huxley-Brave New World: Also a dystopian novel, it explores similar themes of methods of government and 'civilisation'. Ground-breaking and haunting, this book has endured for a reason!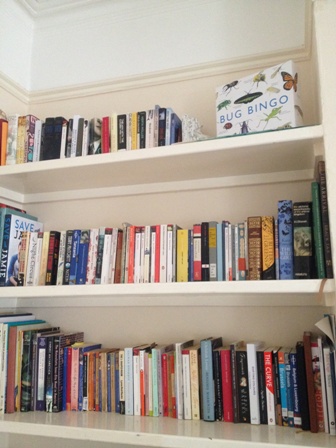 Kathryn:
It's a real mixed bag, and even more so as I share a shelf with my flatmate! But #shelfie stars have to be Dave Eggers' A Heartbreaking Work of Staggering Genius and The Arrival– Shaun Tan's beautiful graphic novel.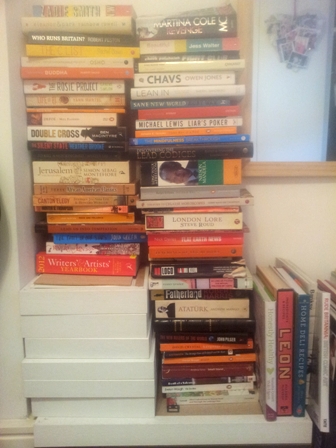 We're hoping Lydia will by trying out some of those Leon recipes on us!
Tweet your #shelfie to @AllisonandBusby!