Rereading Anthony Burgess
Did anyone see the article on Anthony Burgess in last weekend's Guardian? It reminded us here at A&B HQ, that this brilliant author was not only the creator of two of our favourite fiction titles – 'Nothing Like the Sun' and 'Kingdom of the Wicked', but that somewhere on our archive was a book that proved, as the article explained, that Burgess 'excelled' as a prolific literature critic.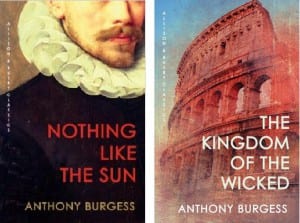 Ninety-Nine Novels: The Best in English Since 1939 does what it says on the tin. The book is a personal collection of Burgess' recommendations published in English between 1939 and Ninety-Nine Novels' publication – in 1984. What a fantastic gift for any Burgess fan! As the blurb says: 'anyone who reads it is likely to feel impelled to read or re-read the novels he recommends'.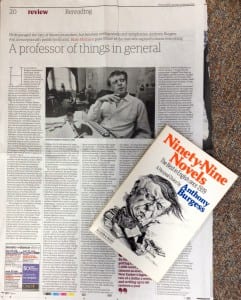 I'm going to start at the top, with Henry Green's Party Going. I'll let you know how I get on…