Breaking News for Sherlock Holmes Fans
My weekend was cheered immensely by the news that a long-lost Sherlock Holmes story has been discovered.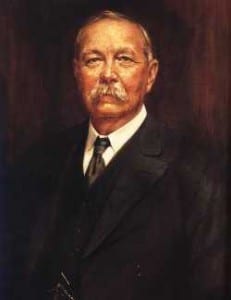 Found by historian Walter Elliot, it's the first unseen Sherlock story unearthed in eighty years. The 1,300-word tale starring the famous detective in a collection of short stories written for a local bazaar. The wooden bridge in the Scottish town of Selkirk was destroyed by the great flood of 1902 and locals organised a three-day event to raise funds for a new one in 1904.
I hope someone publishes this for the masses some time soon – I'm frightfully close to running out of new Sherlock Holmes stories to devour! Have you tried our favourite Sherlock spin-offs? Laurie R King's Mary Russell series is a must-read. Also try June Thomson's Sherlock stories, which unearth some cases previously unsolved by Holmes.
Sophie, Editorial.