I am about to embark (I use the word advisedly, as I certainly feel like I could give the new HMS Queen Elizabeth a run for its money) on maternity leave. While I'm excited about my little one's imminent arrival, the idea of not coming into A&B HQ every week is still a very alien one right now.
Which is why I'm focussing less on packing a hospital bag and ordering a mountain of nappies than catching up with my TBR pile in the sunshine over the coming weeks. If anything, my book buying habit has picked up a gear the nearer I get to D-Day.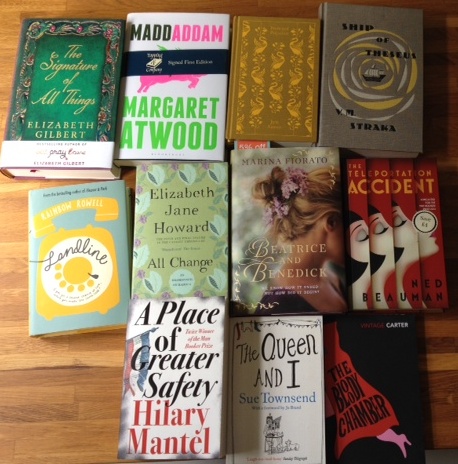 Midwife appointment? Yes, just after I've finished this chapter of Margaret Atwood's MaddAddam. Nesting instinct kicking in? Sure, in between bursts of Landline by Rainbow Rowell.
Maternity leave? I'm looking forward to Reading leave right now.
See you in 2015!
POSTSCRIPT
The A&B ladies know me so well, look at this lovely assortment they spoiled me with this week.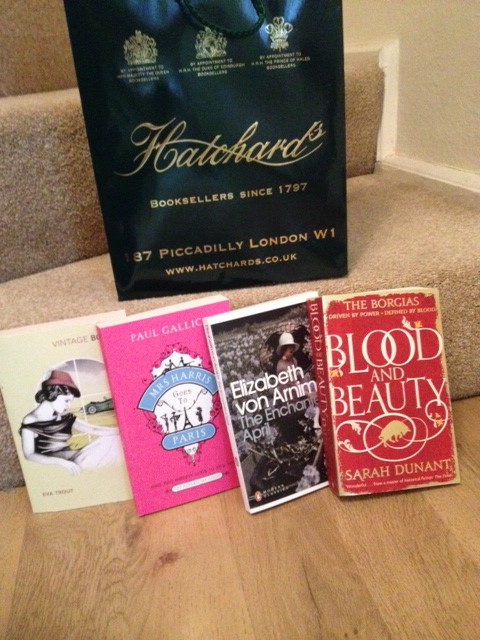 Lesley Crooks, Digital & Online Marketing Manager