A trip to London's Comic Con – any excuse to promote indie bookshops . . .
You've spent months carefully hand-making a cosplay outfit to replicate your favourite anime character – what's the perfect accessory to complete the look? Why, a Books Are My Bag tote, of course!
Kathryn and Lydia took a trip to Earls Court on Saturday to check out some of the best costumes the London Film and Comic Con had to offer. Ghostbusters, elfins and warriors were all keen to support independent bookshops and were happy to be photographed with our Allison & Busby branded totes.
Here's some of our favourites (snapped just before the sun began to melt the most elaborate costumes):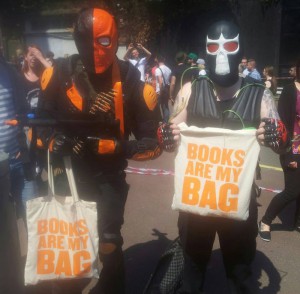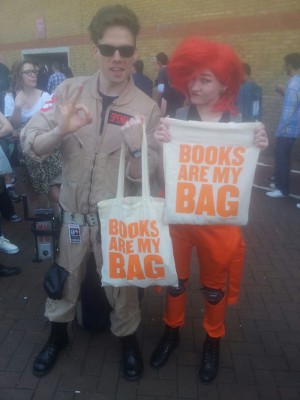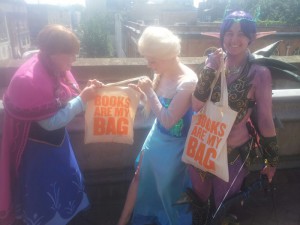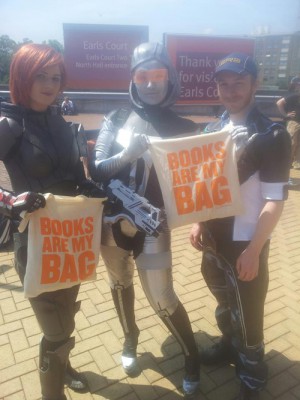 Lydia Riddle, Editor