A new era for the God of Thunder
Yesterday Marvel comics announced a new era for the Norse superhero Thor – the character will become a woman. The publisher hopes that recasting Thor as female will attract more woman and girls to comic books and graphic novels.
'The inscription on Thor's hammer reads "Whosoever holds this hammer, if HE be worthy, shall possess the power of Thor." Well it's time to update that inscription,' says Marvel editor Wil Moss. 'The new Thor continues Marvel's proud tradition of strong female characters like Captain Marvel, Storm, Black Widow and more. And this new Thor isn't a temporary female substitute – she's now the one and only Thor, and she is worthy!'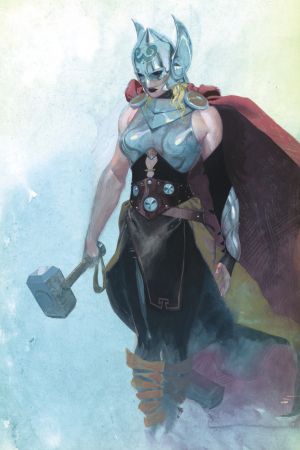 You can't deny they've got the right attitude. Are they any other superheroes you think could do with a recasting?
Sophie, Editorial Administrator.