"Please look after this book…"
If you're stuck for present ideas for the altruistic bibliophile in your life, then I've stumbled upon the perfect suggestion: adopting a book in need of conservation and expertise at the British Library.
For £25 you can help with the British Library"s ongoing conservation work and, most importantly, keeping a vast array of titles on their shelves. You can choose from 14 popular classics and get a book-jacket gift card as a keepsake or to send onto the adoptee. The current selection includes an 1893 edition of The Adventures of Sherlock Holmes, or perhaps a 1889 edition of Charlotte Brontë's Jane Eyre would tempt you more? Click here for the book list.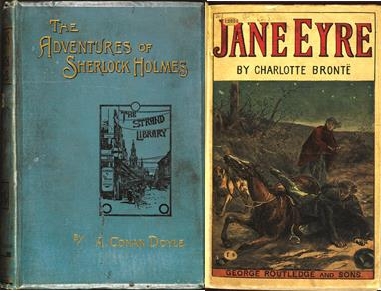 If you're after something a touch more bespoke, perhaps for a special occasion, further levels of donations open up the choice of titles across the library's collection, and the chance to meet those who carry out the important conversation work.
Lesley Crooks, Digital & Online Marketing Manager